Cequence API Security Platform (ASP) can natively integrate with the Kong API Gateway. Two integration patterns are supported – Passive Integration and Inline Integration.

Passive Integration is enabled by deploying a Cequence provided custom plugin on the Kong API Gateway. Inline Integration is enabled by updating an existing Kong Service.


Integration Patterns
Passive Integration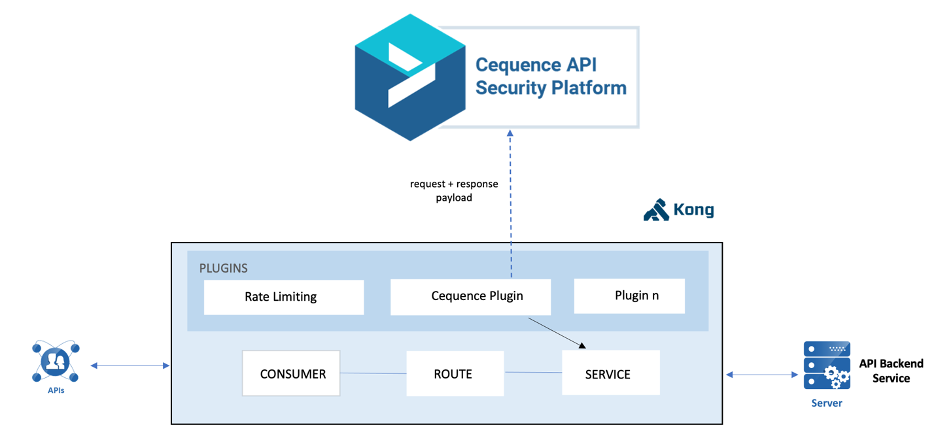 Integration
API traffic is routed from Kong to Cequence en route to the API server in one of the two deployment configurations shown below.


Inline Integration

Hairpin Integration
Additional Information
Detailed documentation steps are available to existing and prospective customers.