Cequence Unified API Protection (UAP) Data Export Integrations provides the means to send detection, mitigation, and API risk event information to external Syslog, Amazon S3 object stores, and external SIEM services via authenticated HTTP.
SIEM HTTP connectivity includes support for the Datadog log management service.


Authentication to Datadog
Connectivity to Datadog is authenticated with a Datadog API Key obtained from your Datadog UI portal.

Configuration
Three types of events may be generated. Information for each of these event types is configurable. Exported field values may optionally be transformed during export to protect sensitive data or to reduce data size.
Bot Defense events are associated with Bot Defense Policies. Bot Defense generates two types of events:
Bot Detection Events are triggered when a Policy detection occurs. Event information includes message data (header and contents) and derived information (e.g., confidence, fingerprint, authentication status, country, organization, etc.).
Bot Mitigation Events are triggered when a Policy mitigation action is activated. Event data includes information about the triggering policy(s) ('id', 'name', 'version', and 'type'), and a more limited set of message data and derived data.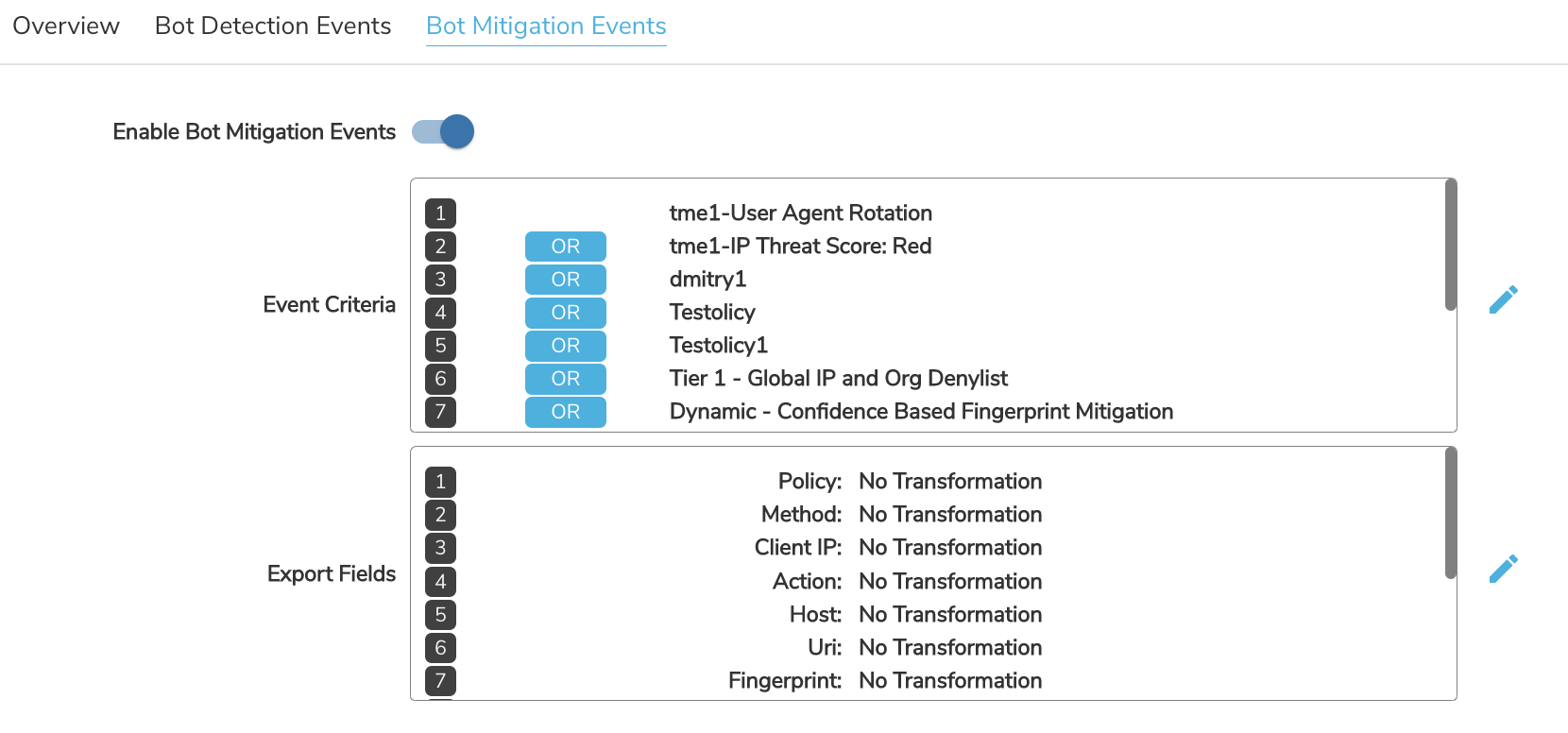 API Sentinel generates a single type of event:
Risk Events generated based on a combination of client request information (method, path, scheme, user-agent), derived data (fingerprint, location, ClientIP), risk category information (OWASP API associated or custom), or risk category score.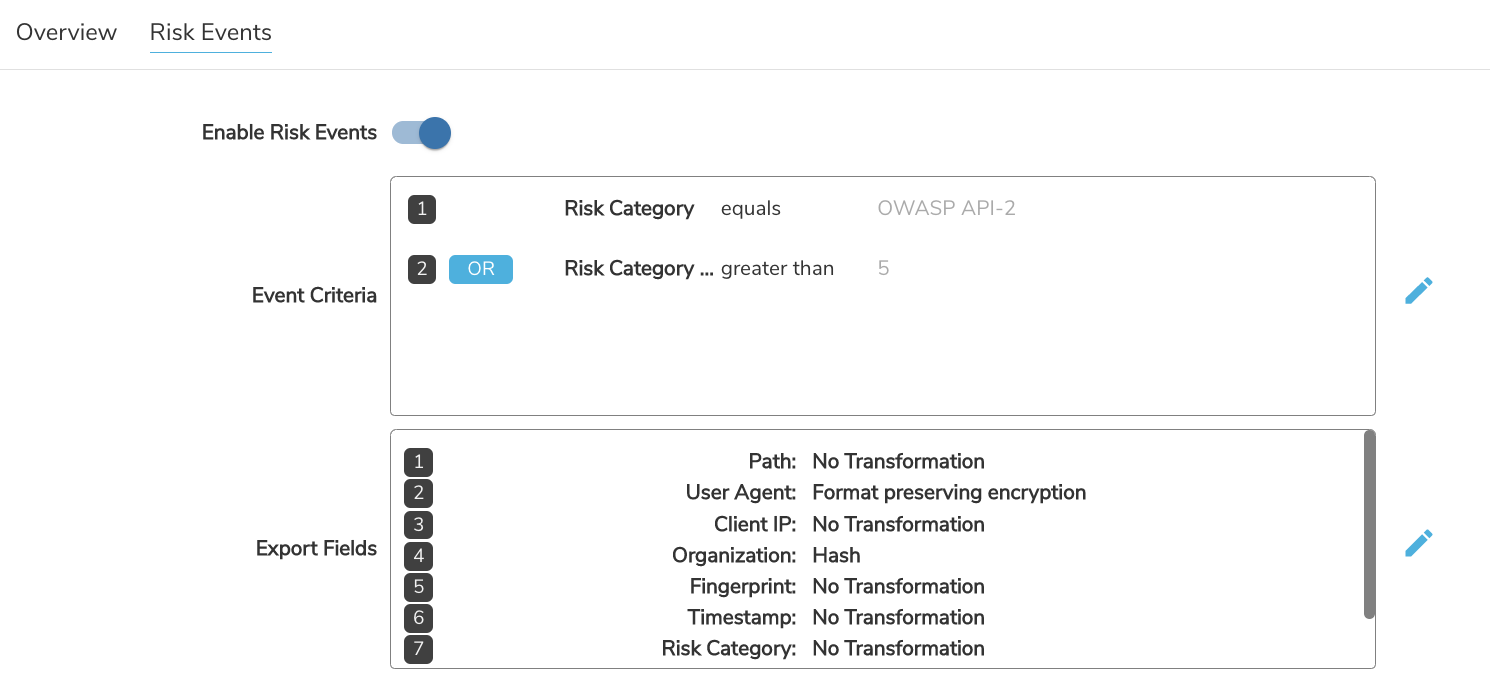 Additional setup and configuration information is available through the Cequence Success Team.